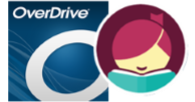 Find ebooks and audio books; download the Libby app on your mobile device to access materials on the go. Download the free app and browse ebooks and audio books.

For people who can't read standard print, CTBL provides audio, Braille, and large print books keeping you connected to reading, stories, and adventure. Find audio, braille, and large print ebooks.

You will find the world's great literature here, with focus on older works for which U.S. copyright has expired. Get started.
Our local history archives house a number of historic resources related to Clear Creek County.
Our research databases can help you find information on a wide variety of topics. 
Services
Book a Librarian
Need help with something specific? Our library staff can assist you with a variety of tasks – using a tablet or smartphone, navigating the internet, setting up an e-mail account, posting a resume online, accessing information, and more. Contact either library, email heather@cccld.org, or fill out this form to set up your one-hour meeting today.
Book a Meeting Room
We have a meeting room available for public use at the Idaho Springs Public Library. Call 303-567-2020 to reserve.
Homebound Services
Let the library come to you! We offer book delivery and pickup for patrons who are homebound. Contact Kate at 303-567-2020 or kate@cccld.org.
Library of Things
We have a number of non-traditional items available to check out in our Library of Things collection!
Laptops
Chromebooks
Tablets (Kindles and iPads)
Blu-Ray Player
Portable DVD Player
Projector and Screen
Mobile Internet Hotspots
GoPro Camera
InstaPots
Colorado State Parks Passes
Telescope
Trail Maps
Bicycle Repair Kits
Little Free Libraries
The Clear Creek County Library District has several Little Free Libraries around the county. Our goal is to provide more books in more places, however we can. You can take a book or share a book at any of our Little Free Library locations! For more information on the Little Free Library movement, click here.
Where our Little Free Libraries are located:
Clear Creek County Recreation Center, Idaho Springs
Edelweiss Pastry Shop, Idaho Springs
The Frothy Cup, Idaho Springs
Georgetown Community School, Georgetown
Georgetown Market, Georgetown
Kaffehuset, Georgetown
Loveland Ski Area – Loveland Valley Base Lodge, Loveland Basin Base Lodge, Ptarmigan Roost Café
Main Street Café, Idaho Springs
Mitchell-White Residences, Idaho Springs
Project Support Senior Center, Idaho Springs
Two Brothers Deli, Idaho Springs
Interested in having a Little Free Library at your location? Contact Kate at 303-567-2020 or kate@cccld.org.
Notary Services
We offer notary services at no charge. Please call either the Idaho Springs Public Library or the John Tomay Memorial Library ahead of time for availability.
Print/Fax/Scan
You can print, fax, or scan documents from any branch using our computers. Black and white copies are $0.20 per page and color copies are $0.50 per page. Faxing and scanning are free.