Have you stumbled into a little wizard in the book stacks this summer? Or noticed a crowd of kiddos spellbound during a distinctively witchy story time? Perhaps you've spotted a coven of crafty youngsters sprinkling glitter into a cauldron of slime, and wondered,
What's all this hocus pocus about, anyway?
It's the magic of Summer Reading!
Our enchanting Summer Reading program, Magic in the Library, has engaged Clear Creek County witches and wizards since early June with magical stories, crafts, and games. Whether forging magic wands or decoding ancient spells, posting owl mail or foretelling the future, we've had such fun at Clear Creek County Academy of Magic! What does our crystal ball reveal for the rest of Summer Reading? After this week's final Monsterology classes, we'll celebrate our scholars' achievements at the Academy graduation party on Tuesday, August 6. Pool Quidditch and a magic show will round out the festivities. Spectacular!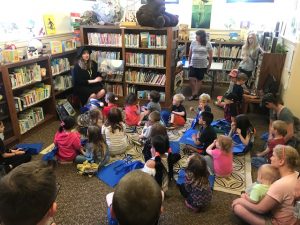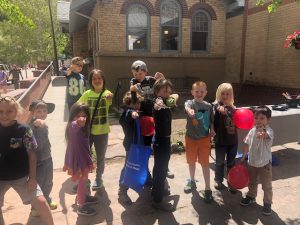 Meanwhile, patrons in the Wizardwing House (aged eighteen and older) charmed us with brief book reviews in weekly competitions for magical prizes. Read on for a couple of Wizardwing insights:
A Georgetown patron read Pineapple Land War by Amy Vansant and raved, "Funny and witty. Love this series!"
Another Wizardwing winner deemed Kirsten Hannah's The Great Alone an "[a]wesome book based in Alaska."
We thank all of our Summer Readers for bringing magic to our libraries!
Clear Creek County Library District is tremendously grateful to our generous community partners for supporting Magic in the Library:
Beau Jo's Pizza
Clear Creek Rafting
Colorado Adventure Park
End of the Line
Evergreen National Bank
Freeport McMoRan
Georgetown Valley Candy Company
Kneisel & Anderson
Lil Annie's
Lucha Cantina
Margie's Place
MTN Prime
Smokin' Yards
Starbucks – Idaho Springs
The Buckskin Trading Company
The Buffalo Restaurant / Westbound & Down Brewing Company
The Georgetown Loop Railroad
The Spice and Tea Exchange
Tommyknocker Brewery
Doc Halliday