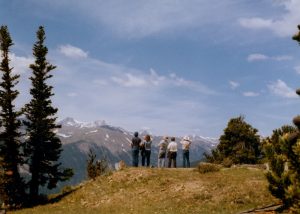 Browse Our Digital Collections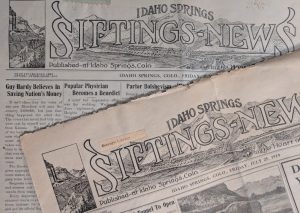 View Historic Newspapers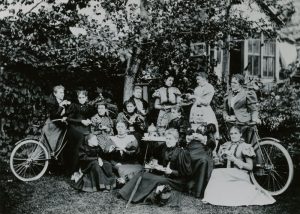 Search Our Manuscript Material
About Us
The Clear Creek County Library District Local History Archives is located at the Georgetown Heritage Center in Georgetown, Colorado. Our mission is simple: to preserve, organize, and make accessible documents that highlight the rich history and culture of Clear Creek County, from its earliest mining days to the present. Our county is rich with history, including:
The dynamic towns of Idaho Springs, Empire, Georgetown, and Silver Plume
The popular '14ers Mt. Evans, Bierstadt, Grays, and Torreys
The mines, mining towns, and ghost towns that litter the landscape
Early tourist and recreation hotspots
And, of course, the people who have called this county home for over 150 years
Our Archival Collections contain manuscripts, photographs, and other ephemera. The Archives library also holds maps, historical newspapers, and book collections.
Books and pamphlets are listed in our general library catalog with a location listed as Archives. Note that patrons cannot check out items from this branch, but instead must do all reading and research in the reading room during open hours. For researchers desiring to examine archival collections, appointments are strongly encouraged so that material is ready when you arrive.
Library staff is always available to help direct you to relevant documents for your research. Email archives@cccld.org for information and inquiries.
A Note on Public Records
If you are looking for official county records (land, taxes, birth/death records, etc.), please contact the Clear Creek County Archives & Records. The CCCLD Local History Archives has some material for this type of research, particularly from the 19th century, but the county is the best place to start such an inquiry.
Donating Material
The Clear Creek County Library District accepts archival material relating to all aspects of life in Clear Creek County. This includes personal papers, photographs, pamphlets, maps, business records, select artifacts, etc. Rare books dealing with Colorado may also be donated. We may not be able to accept all materials due to space constraints and collection focuses. Please email archives@cccld.org about materials you would like to donate.
Get Involved
We are always looking for volunteers who can assist in the reading room during peak hours or assist with a variety of archival work to increase access to our collections. If interested, please email archives@cccld.org.
Contact Us
The Local History Archives are located on the second floor of the Georgetown Heritage Center in Georgetown. Find directions here.
Contact us by calling 303-569-2403 or emailing archives@cccld.org.